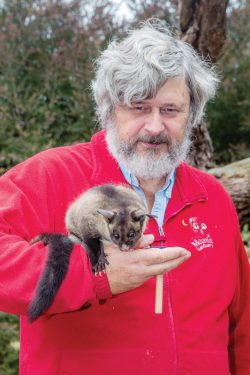 TUCKED away on the fringes of suburbia between Mornington and Frankston is a natural wonderland where visitors can see some of Australia's most remarkable and precious native animals.
Moonlit Sanctuary – the lifelong hobby of owner Michael Johnson – is a few acres of paradise for nature lovers and a safe and feral-free home to a range of native critters and is playing an important role in education and conservation.
Johnson is the peninsula's own version of British naturalist Gerald Durrell – or Steve Irwin for younger readers – who has had a fascination and love for Australia's native animals since he was a boy. He is deservedly proud of the wildlife park he helped build from scratch around 21 years ago.
It started small when it opened in 2001, but today there are more than 70 native species at Moonlit Sanctuary, all housed in environments as close to their natural habitat as possible, and all kept secure from predators.
Johnson says he imagined a place where people could experience the rare and unusual animals that roam the Australian bush. Each animal has been hand-picked to fulfill his lifelong plan to help halt the rapid extinction of animal species in Australia.
In 1996 he travelled to the Durrell Foundation's Conservation Academy in Jersey, which had been at the forefront of wildlife preservation for decades. There he took take part in an endangered species breeding course for conservation professionals.
In the 1990s, the Johnson family bought a 25-acre former farm and pony club in Pearcedale and began its three-year redevelopment as a sanctuary for native wildlife.
Now an ark for endangered creatures, the sanctuary is s living classroom, where staff encourage and help children and adults to unlock the mystery of Australian mammals, reptiles, birds, fish, insects and amphibians in a natural bush setting.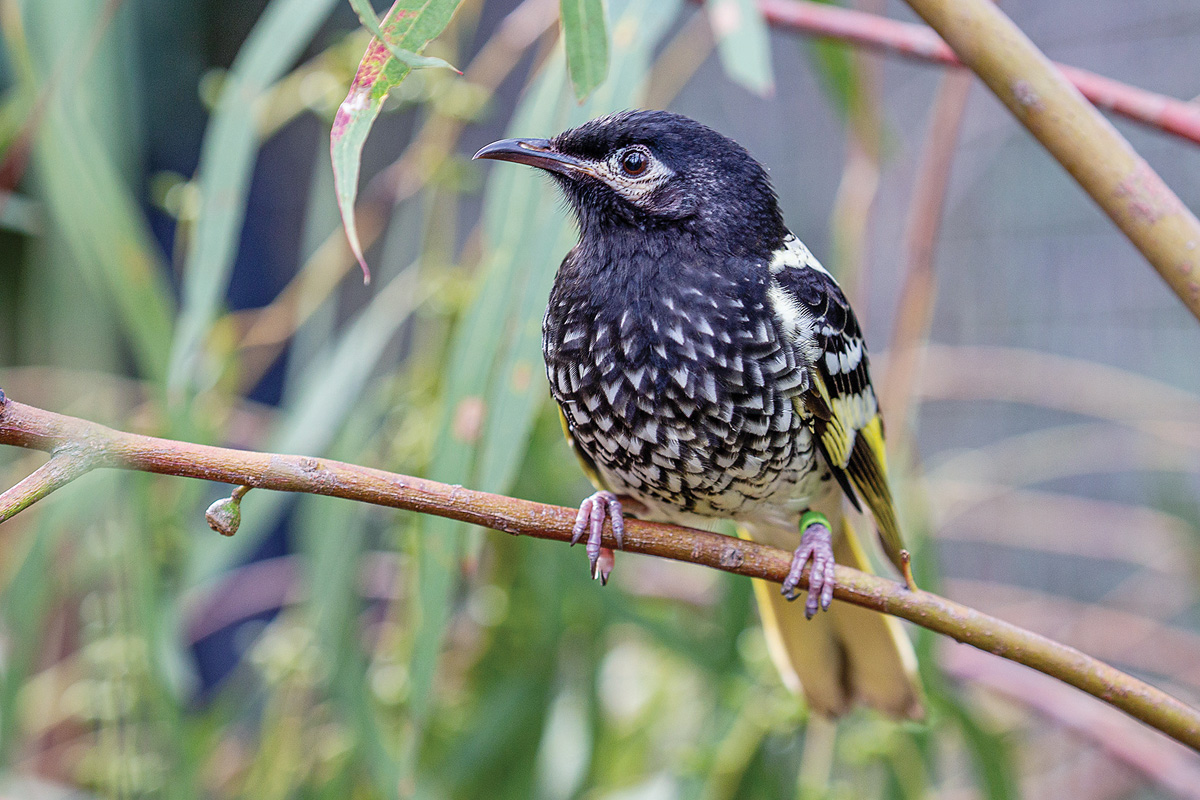 Johnson says the sanctuary's activities range from breeding and releasing endangered species, to critical habitat restoration and encouraging visitors to become wildlife champions.
It is an ideal place for overseas visitors to get a glimpse of some out the country's elusive nocturnal animals, but also for locals to learn more about the fascinating animals that call Australia home.
On Tuesday 19 June the MP for Holt Cassandra Fernando led a ceremony at the wildlife conservation park to mark the opening of the new small mammal conservation breeding centre.
The centre will play a vital role in sustaining population numbers for critically endangered native small mammal species beginning with breeding the pookila, which once was found in the local area.
Derived from the Ngarigo word for mouse – bugila – pookila (pronounced poo-kee-lah) was adopted by the federal government in 1995 as the indigenous name for the species also known as the New Holland mouse.
The population decline is due to habitat loss including from drought, feral predators, competition from non-native rodent species, loss of genetic diversity and the effects of the 2019-20 bushfires.
Johnson said that as the native mouse was formerly found on the peninsula and as Moonlit Sanctuary had successfully maintained pookila in the past, it stepped up and successfully applied for emergency funds from the Wildlife Conservation Fund of the Zoo and Aquarium Association when the species was identified as being at risk of extinction.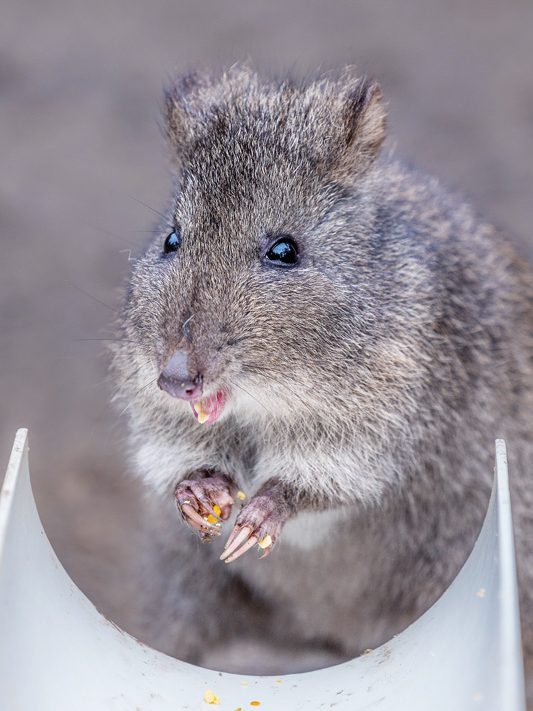 The money was used for a building to establish and maintain a sustainable captive population of the pookila as insurance against extinction with the aim of releasing the offspring to the wild.
Genetically diverse breeding pairs will be housed at the new centre at Moonlit Sanctuary and also at Melbourne Zoo.
"This new facility will help Moonlit safeguard the Pookila against extinction, while also allowing them to gain a deeper understanding of how the species breeds and responds to a changing environment," Johnson said.
"The small mammals conservation breeding centre will further Moonlit Sanctuary as a conservation hub for native species with programs already in place for the orange-bellied parrot, spot-tailed quoll, and regent honeyeater."
Johnson said he was lucky to be able to fulfil his ambition to care and protect native animals and to play a role in raising awareness of species loss, human encroachment and the importance of protecting what is left.
"We thank every visitor who comes through our doors and experiences Moonlit Sanctuary, especially those who connect with wildlife they have never seen or heard of before," he said.
"It is our hope that each connection creates awareness of the animal's plight, and that together we can help halt their extinction, so that our children's children will also experience the joy of their company."
Visitors to the sanctuary can explore the bushland while feeding kangaroos and wallabies, patting koalas and enjoying encounters with wombats and dingoes.
As the sun sets, Moonlit Sanctuary comes alive with lantern-lit guided tours. Night birds are active, kangaroos come out to play, gliders swoop around and endangered quolls, pademelons and bettongs forage for food.
"It is an amazing way to get close up to Australia's fascinating wildlife, offering opportunity to meet a wide variety of animals in their natural nocturnal environment where they are really active, busily interacting with each other and their visitors," Johnson said.
The sanctuary is involved in programs to save from extinction the spot-tailed quoll, Tasmanian devil, squirrel glider, regent honeyeater, helmeted honeyeater, orange-bellied parrot, bush stone-curlew and pookila mouse.
Moonlit Sanctuary, 550 Tyabb-Tooradin Road, Pearcedale, 10am to 5pm weekdays and 9.30am to 5pm weekends. Bookings are essential and can be made online at moonlitsanctuary.com.au.