AVA Holland is making waves in the world of competitive surfing and left some of Australia's best surfers in her wake at the recent Skullcandy Oz Grom Open Event at Lennox Head.
The goofy-footer (a surfer who stands with their right foot facing the front of the board) from Dromana – who turns 14 this month – showed her style during the six-day event to win the under-16 division with a 13.80 two-wave heat total.
Holland, who took up surfing three years ago, said the Skullcandy was one of the most prestigious surfing events in the world.
It includes a World Surf League-sanctioned pro junior qualifying series event as well as a competition for promising grommets in the under-14, 16 and 18 divisions.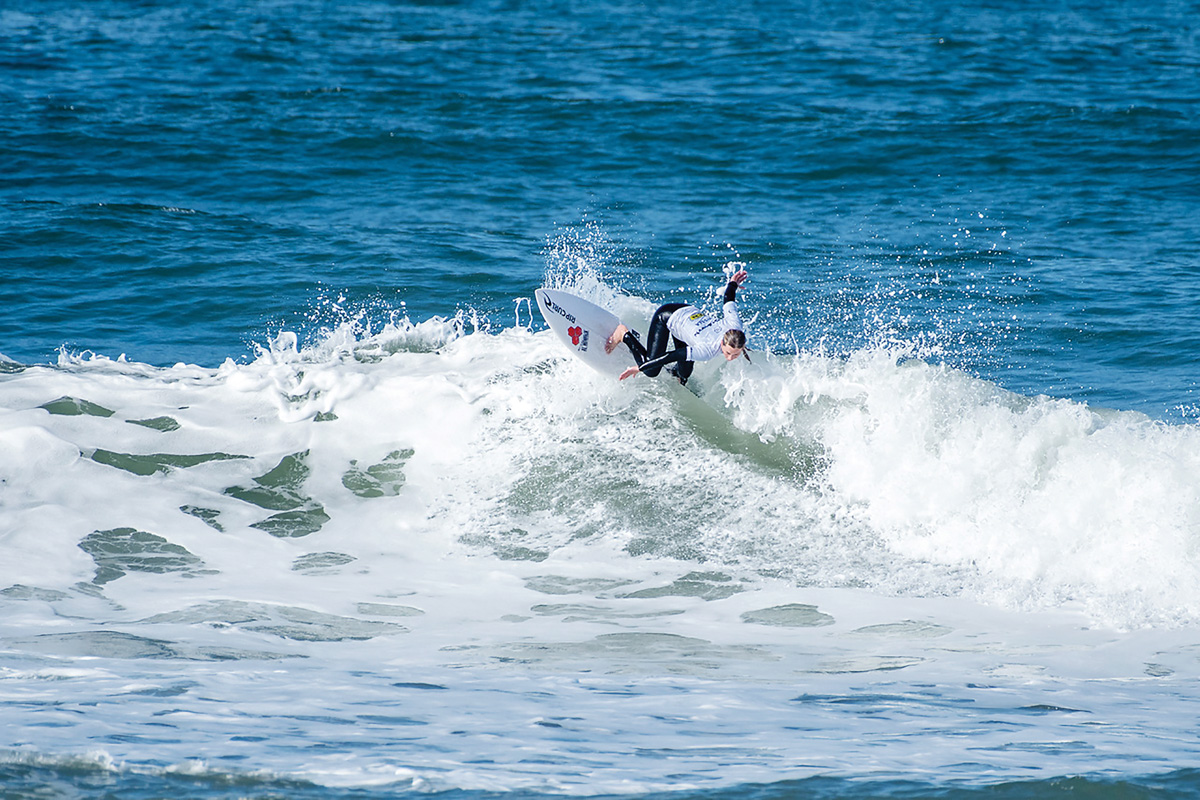 Holland, a member of the Peninsula Surfriders Club committee, took up surfing while in primary school.
She credits learning her skills from her surfing father Graham and from studying the styles of surfing idols.
"I plan to keep competing and I'll take it as far as I can," Holland said.
"I just love being out there on the board, no wave is ever the same, it's always exciting to challenge yourself and see what you can do."
First published in the Southern Peninsula News – 2 August 2022