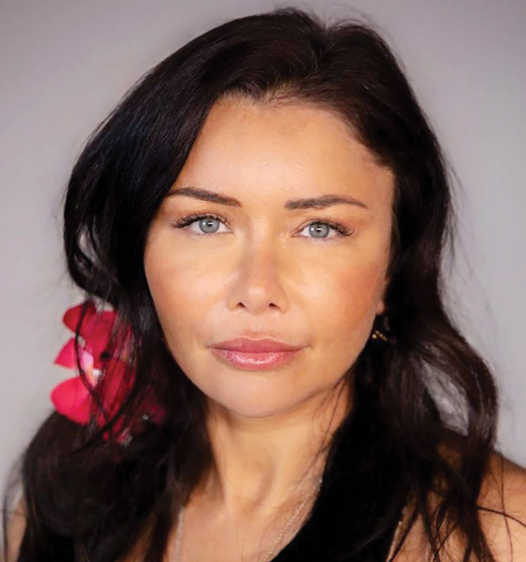 A DROMANA filmmaker is on a mission to show women how to "show up for themselves" and accept the way they are.
Niika Briskin has had a diverse career in film, television and broadcasting, and describes herself as being "neurodivergent", or someone whose brain works a little differently to their mainstream peers.
After growing up in a migrant family with strict expectations of how women should behave, Briskin said she felt misunderstood and on the outer for much of her childhood.
But after finding her way as a young adult through embracing her creativity and uniqueness, Briskin's mission now is to encourage all women to be find their path in life, happiness, and acceptance.
Her documentary, Screaming Underwater: Women who Thrive, explores neurodivergence and the strengths and challenges of thinking and feeling differently to others.
"I came from a world where there were clear expectations of how I should be, but with little flexibility for girls or women who might have extra challenges, like ADHD or any type of difference in the way they thought," Briskin said.
"For those people, life can be a series of hurdles set impossibly high. I wanted to show neurodiverse women that they can be themselves, be successful, and be happy.
"Nobody seems to be talking about neurodiverse women and how their unique experience affects their engagement with mainstream life. What's it like to juggle a business and kids while thinking differently to the world around you?"
Briskin, who runs her own film company, She Verdict, and is also the CEO of the Shaun Miller Foundation for children with cardiac problems, said the point of Screaming Underwater was to amplify the voices of women who experience life a little differently to most, to normalise difference and take away the stigma.
"So many of us feel dismissed and excluded from society because of some difference, but we can find our voice," she said.
Screaming Underwater is a pilot episode for a television series called "ENOUGH" and features some female "trailblazers" who have hit hurdles because of their differences. It also explores how deliberate and active changes can result in an entirely new life course.
"These women are powerful examples of how anyone can take back their power and create success. Their stories have inspired me and many others, and I want people watching this to know that they too can demand change in their lives," Briskin said.
Briskin said that through her company She Verdict she plans to make and release more episodes featuring neurodivergence, and to normalise conversations around suicide depression and neurodiversity.
"I will continue to explore the stories that are underrepresented in society. I think we can all be our own hero … it's always possible to flip the switch in your life."
Screaming Underwater: Women who Thrive is in the final stages of being edited and is likely to be released early next year.
First published in the Southern Peninsula News – 13 December 2022