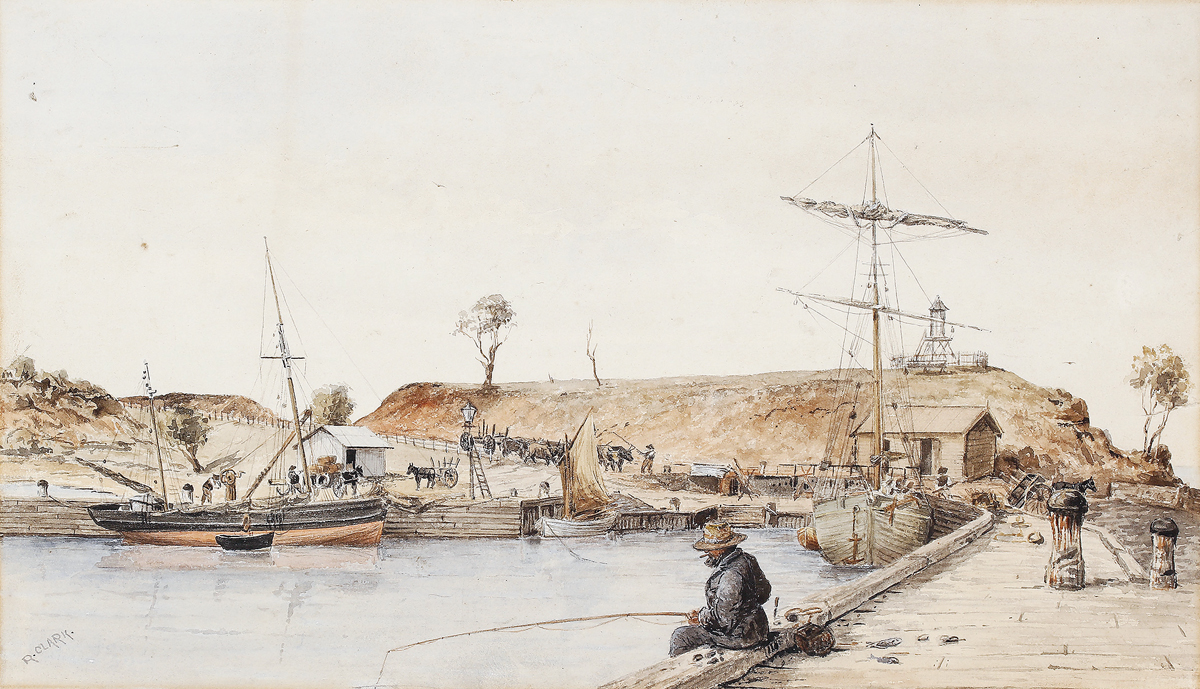 A RARE late 19th century watercolour of Mornington has recently come on the market for $17,500 through Hordern House, dealers of rare books, manuscripts and paintings.
English-born artist John Clifford Rowland Clark (1860-1908) painted the picture after he and his New Zealand-born wife moved to Victoria around 1883.
The couple lived at Sorrento before moving to Grey Street, St Kilda.
The painting, Schnapper Point: the jetty at Mornington, is a mood-filled watercolour that the sellers Hordern House describes as resonating with "rich Australian historical context".
"It captures a fleeting moment in a place now forever changed".
Visited by explorer Matthew Flinders in 1802, Mornington was first settled by Europeans in the 1840s.
The peninsula has been a well-known haven for artists from the 1850s and many of Australia's best known artists have produced memorable works based on the distinctive coastal environment of the region.
Few of Roland Clark's works are known and are held in the main by the Mornington Peninsula Regional Gallery and the State Library of Victoria. Highlights of the MPRG's collection include three watercolours of Sorrento township by Roland Clark.
From the 1840s the Mornington Peninsula was developed as an important area for agriculture, timber gathering and fishing area, and had lucrative grazing for cattle and horse breeding. The jetty as painted shows vessels, possibly going from or to Melbourne, being loaded and unloaded.
The home of the Boonwurrung or Bunurong people, the peninsula was the site of the first European settlement in Victoria, established in what is now Sorrento.
In the painting Rowland Clark depicts Schnapper Point, near Birdrock Beach where Flinders landed in 1802.