IN his 1962 speech at Rice University, John F Kennedy laid down the reasoning for his country's effort to go to the moon before the decade was out. He stated "man, in his quest for knowledge and progress, is determined and cannot be deterred".
The quest for knowledge of the vast universe is at the edge of science's understanding, even 60 years after Kennedy's famous speech. And it is as true now, as it was then, that the next generation are set to take us further into this great unknown, still determined and undeterred.
On Saturday 1 April, 26 Year 10 and 11 students from Peninsula Grammar headed to the United States to complete Advanced Astronaut Training at the US Space and Rocket Centre in Huntsville, Alabama.
The intensive program combined real life applications of science, technology, engineering and mathematics. Trainees experienced a variety of astronaut training exercises, engineering challenges and team building activities all culminating in an extended duration simulated space mission.
The students undertook practical astronaut training on the 1/6th gravity chair, multi-axis trainer and in neutral buoyancy while SCUBA diving in the underwater astronaut trainer, designed to simulate the gravity-free environment of space.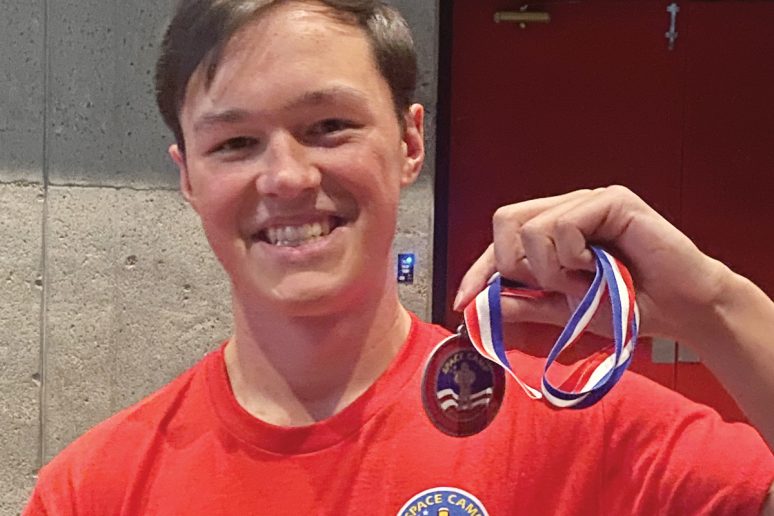 On graduating from Advanced Space Academy, the Peninsula Grammar students picked up several awards for their achievements including an 'Advanced Space Academy Outstanding Team' award and a 'Commanders Cup Award'. One of the school's students, Harrison Kerr, earned 'The Right Stuff Award' for the one person across all Advanced Space Academy teams who went above and beyond to try to ensure the success of their team.
Following graduation from the program, the group spent time in Orlando, Florida visiting Kennedy Space Centre and Disney's Magic Kingdom Park, Epcot and Hollywood Studios, where they completed behind the scenes sessions on the Science of Disney Parks.
"I applaud the achievement of the 26 Space Camp students whose effort and commitment have made us so proud," said Peninsula Grammar Principal, Stuart Johnston.
"These students have been challenged and tested. To steal a phrase from President Kennedy's speech, they have chosen to pursue advanced astronaut training not because it is easy, but because it is hard".
"This goes to the ethos of our school and upholds our aim of 'inspired performance' for our students".
Space Camp had previously been attended by select Peninsula Grammar Year 9 and 10 students in 2013, 2015, 2017 and 2019 before it was interrupted by COVID.
The school is planning to run the program again in 2024 and 2025, before moving back to every second year, to allow students who missed out due to COVID the opportunity to attend.