SHIREEN Hammond says her life went to the dogs, literally, following a breast cancer diagnosis around nine years ago, months of chemotherapy and seemingly endless hospital visits.
The award-winning photographer from Tootgarook was known for capturing the emotion and beauty of families and weddings but was forced to consider another way to continue her artistry, and dogs were it.
"When I came out of hospital in 2015, I needed a project to heal as I had no strength and couldn't shoot my 30 weddings that year at eight to 12 hours a shoot," she said.
"Our beautiful border collie Mariah had died, but we love dogs, so we decided to do a book project to raise money for a local self-funded charity and create something that combined my craft and that would leave a legacy for all involved," she said.
"So we reduced our sitting fee and gave families a one-hour shoot, plus their furry friends got a double page spread in the book – and 100 per cent of the $95 we donated to a charity.
"With the help of a few local businesses showing the posters, we captured around 80 dogs and, with their families, collectively raised about $7600 for the Blue Cross Animal Society.
"We put in literally hundreds of hours behind the scenes and my hubby Robbie, who is a wonderful graphic artist, did all the beautiful retouching, layout and design of the book."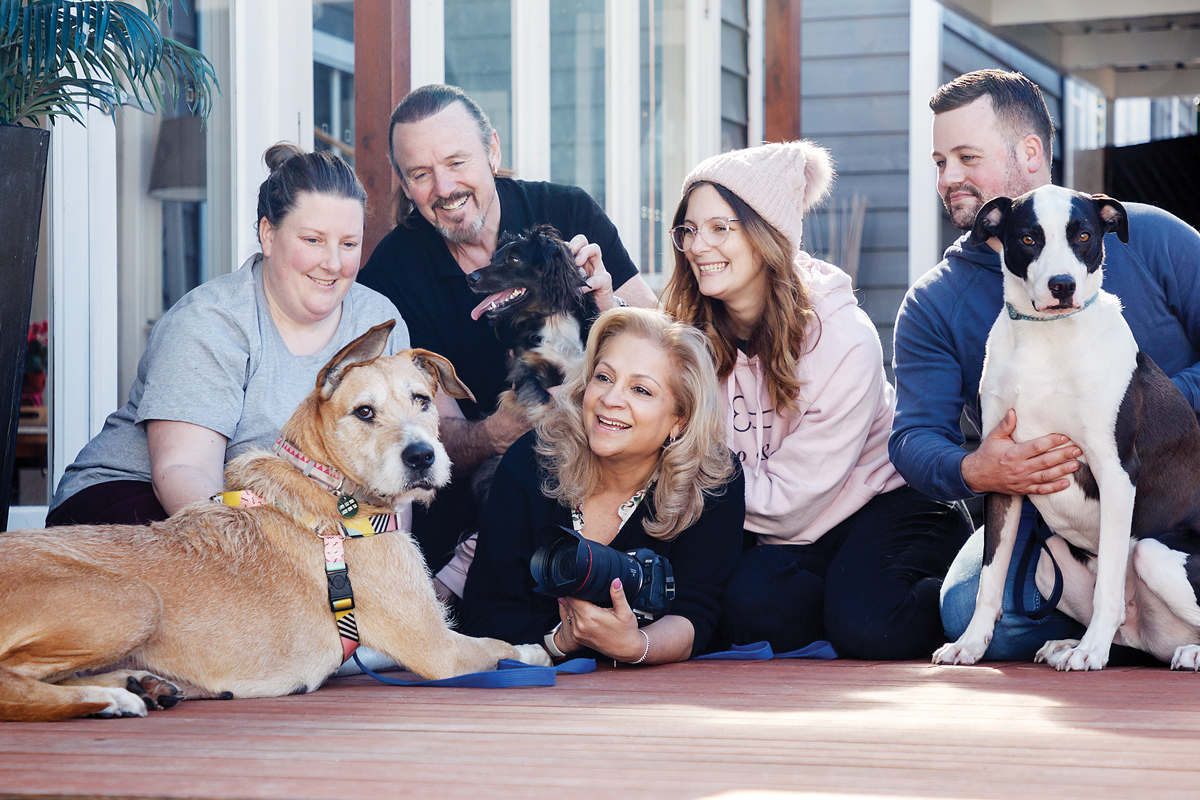 Hammond said the couple self-published the book and had it printed onshore, and within two years launched Home Is Where My Dog Is.
"We met amazing families with such lovely stories, and it ended up being a wonderful community driven project," she said.
Now, after moving to the Mornington Peninsula from the eastern suburbs, the creative couple is embarking on a new book project for the Mornington Peninsula Dog Rescue charity, which will also take readers on favourite hidden walks and showcase the peninsula's famed rural and beach backdrops.
This time peninsula dog groomer, Co & Co. Pet Salon has jumped on board, and the goal is to raise $10,000.
"We already have 31 registrations booked in and have just given the first $3000 to MPDR, which does a mammoth job helping rescue dogs find their forever homes … we just need some more dogs," Hammond said.
To find out more go to fieldofvision.com.au or email info@fovphoto.com.au
First published in the Southern Peninsula News – 29 August 2023