AT least seven businesses affected by a fierce blaze in Main Street, Mornington have been forced to close temporarily after a building was severely damaged and deemed in danger of collapse.
Emergency services evacuated patrons on Friday night as the fire took hold in the newly opened Colt Dining at 9a Main Street.
The blaze could be seen from across the bay, as flames leapt from the building and smoke blanketed the beach and the end of Main Street.
Fire Rescue Victoria, assisted by several CFA units, was called to the fire at 8.43pm, arriving to find the entire second storey of the building alight.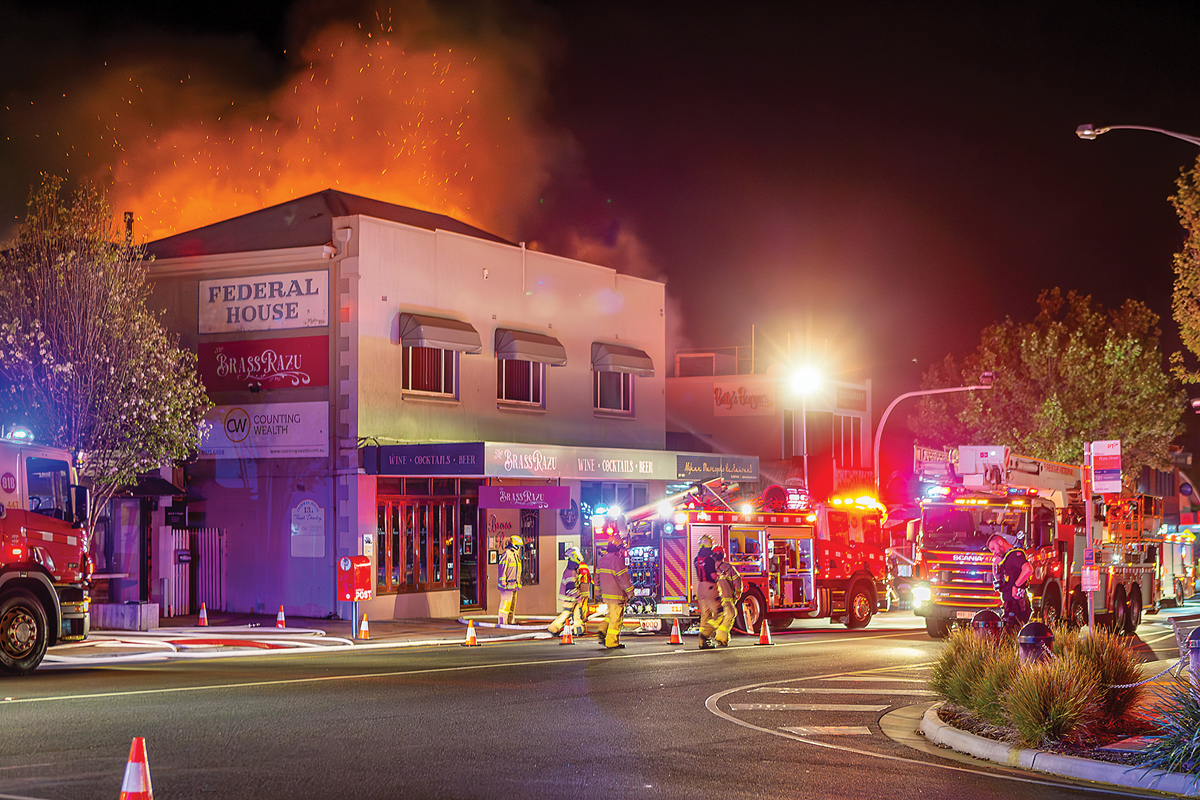 Colt Dining owner Matti Fallon watched from the street as his restaurant was engulfed by flames. The former Rare Hare, St Elmo Byron Bay, and Du Nord chef told the media it was "heartbreaking" to lose the restaurant after the effort put into getting it started.
Fallon, who grew up in Dromana, and business partner Paul Goddard, have vowed to rebuild and reopen.
No one was hurt in the fire, but neighbouring businesses Brass Razu, Afghan Marcopolo restaurant, Millers Bread Cantina, Schnitz, Madeline Kate Brow and Skin Boutique, and Store 15 have closed temporarily.