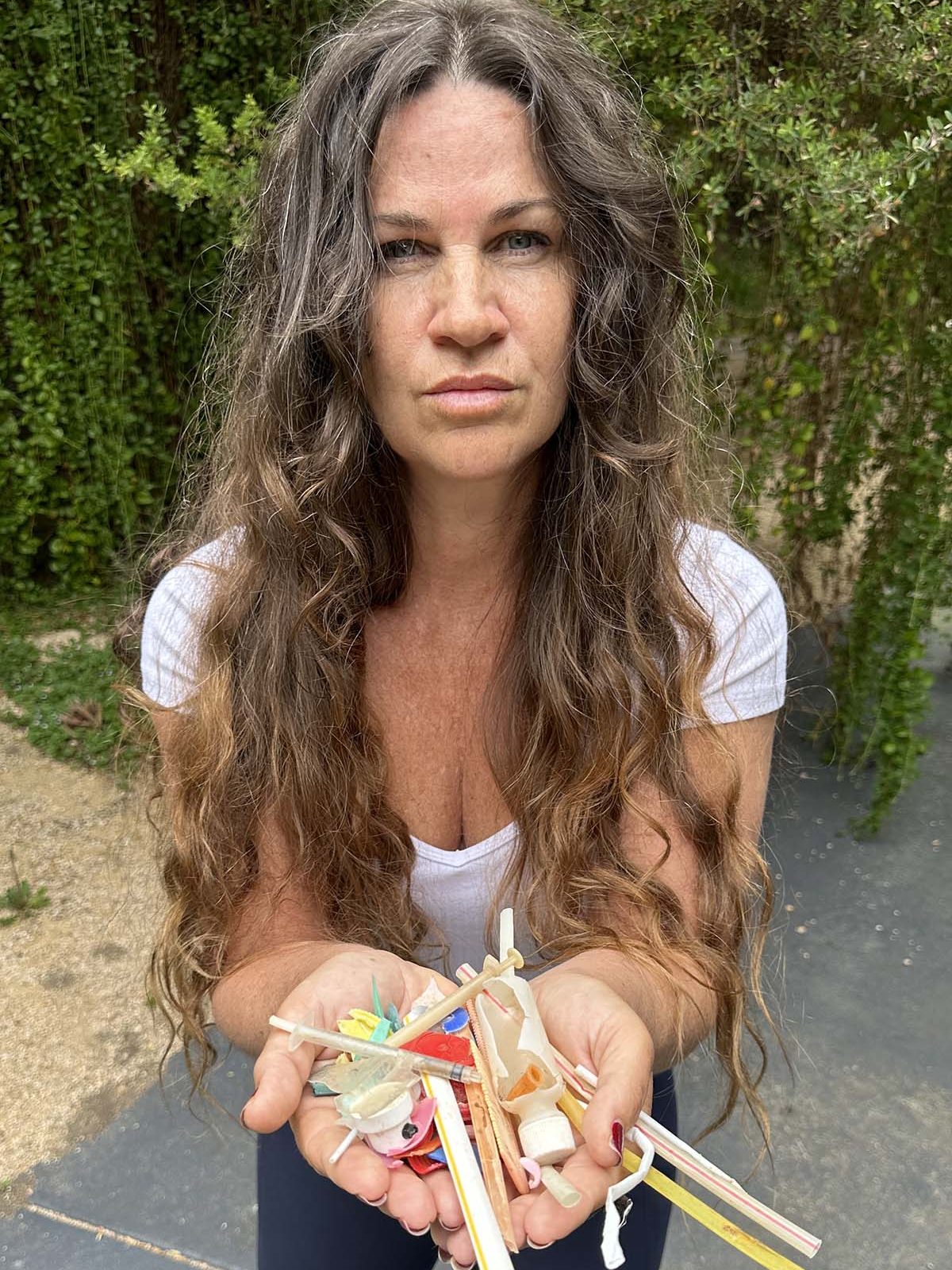 MORNINGTON Peninsula Shire Council is reconsidering its mechanical beach cleaning practices after doubts were raised about the effectiveness of the process.
Rye-based environmental advocate and former Citizen of the Year Josie Jones said mechanical beach cleaning was creating more macro plastics on the beach and causing serious pollution issues.
Jones has produced a report after spending months researching and collecting plastic waste from Safety Beach and Capel Sound to prove that mechanical beach cleaning does not remove all of the waste but shatters it into smaller pieces that get buried in the sand.
"I have doubted the effectiveness of the mechanical beach cleaning for a long time," she said.
Earlier this year Cr David Gill said he wanted to end the use of "the mechanical beach raking machine". He said the machines were not effective because they broke plastics and glass into pieces, removed seaweed, and killed or removed creatures living in the sand ("Mechanical beach raking 'must end'" The News 13/6/23).
Jones said she was shocked at how "ineffective" mechanical beach cleaning was.
"People don't realise how much plastic it leaves behind, but when you see how much I've collected after beach raking, it's quite shocking," she said.
Jones said her studies had shown that a surprising amount of litter could still be found in the sand after raking, and that based on the large amount buried plastics, projections showed that the 23.74 kilometres of regularly raked beaches could potentially contain more than 600,000 pieces of macro plastics.
" Excluding soft plastics, macro plastics are broken particles of a bigger item … 98 per cent of this hard plastic is unbreakable by the hand or foot in the sand," she said.
The mayor Cr Steve Holland said the council had been reviewing its beach cleaning practices for the past three months, partnering with Monash University to complete a review.
The review looked at the cost, efficiency, environmental and community benefit, and the role of volunteers in relation to beach cleaning.
"We consulted widely with contractors, local stakeholder groups such as Beach Patrol and individual community members such as Josie Jones," he said. "While more accurate data is needed to determine best practice, there are indications we need to be more flexible with the method and frequency of our beach cleaning program.
"Our coast is highly dynamic and our approach to beach cleaning needs to continue to evolve and adapt to the needs of our community and the environment."
Holland said a report would be brought to council early in 2024 presenting the final results of the beach cleaning review, along with a revised beach cleaning program.
First published in the Southern Peninsula News – 21 November 2023