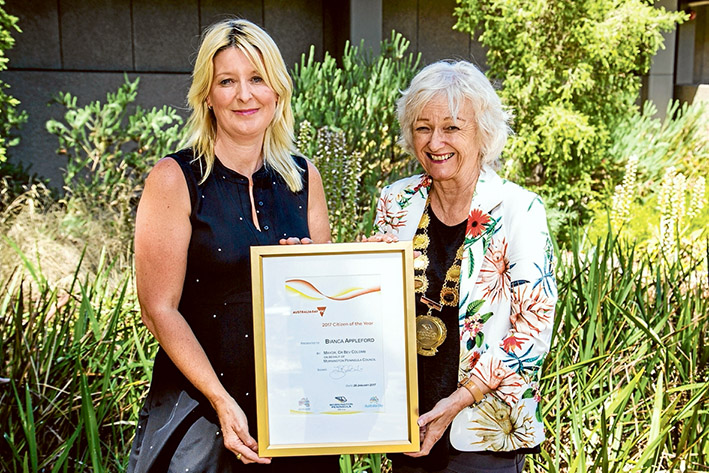 MORNINGTON Peninsula's Citizen of the Year Bianca Appleford established the Light Up Autism Foundation on the southern peninsula, providing opportunities for children with autism spectrum disorder to access intensive therapy at school for no cost to the families. The program is overseen by a psychologist and applied behaviour analysis (ABA) therapist, and run by skilled integration staff.
After discovering the importance of early intervention when her own son was diagnosed as being on the autism spectrum, Ms Appleford established the foundation to provide support for other families.
She said she hoped the award would help raise awareness of the importance of tailored therapy for children with ASD, and lift the profile of the Light Up Autism Foundation, which promotes ABA therapy as the most effective approach for improving the social, emotional and cognitive outcomes of children.
"I think there are lots of families on the peninsula who don't get the help they need when it comes to the right therapy for their children, so I'd really like to see more awareness, more money for families that need it, and more programs available in mainstream schools," she said.
Ms Appleford is hoping to run a pilot program that will see ABA therapy widely recognised as a way of building speech, social and learning skills, and offered statewide.
She would like to see business provide funding, and more training available for school staff. "My goal when I started the Light up Autism Foundation was to help children and families with ASD, but it's great if this award raises the profile of therapy and helps it get to more families."
First published in the Southern Peninsula News – 31 January 2017