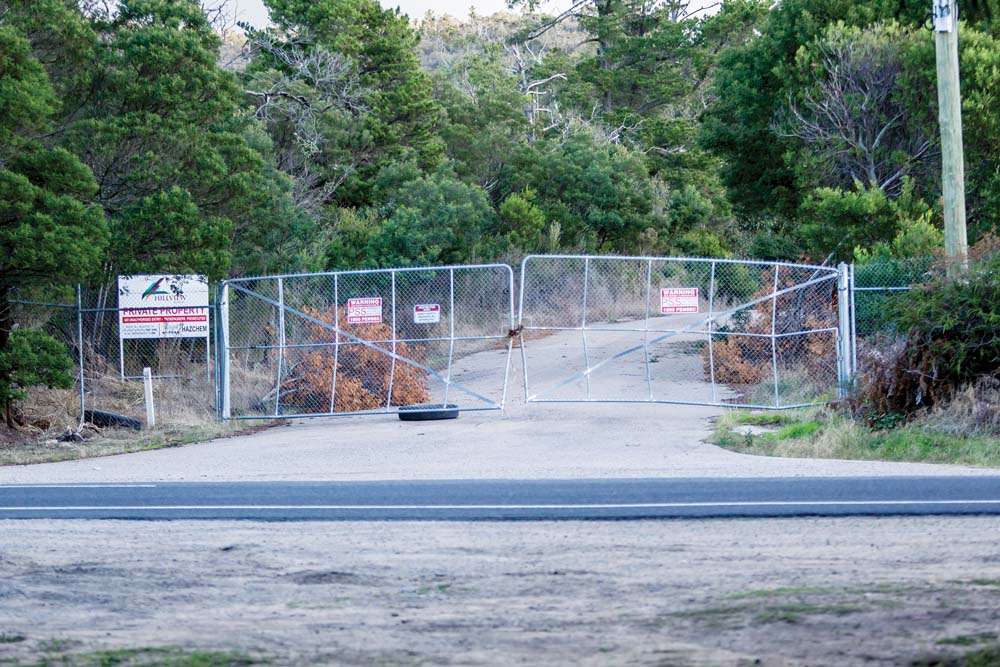 STATE Planning Minister Richard Wynne has agreed to studies being undertaken into the environmental and social impacts likely to be caused by reopening the old Pioneer quarry in Boundary Road, Dromana.
Owner Hillview Quarries asked Mr Wynne for permission to undertake an environmental effects statement (EES) into its reopening proposal as well as "door-knocking" neighbouring property owners.
Mr Wynne is expected to soon release details of the draft scope, or extent, of the investigation required, known as "scoping requirements".
In a letter to surrounding property owners Hillview CEO Paul Nitas said the minister's decision meant his company would need to "conduct rigorous environmental investigations into potential impacts on flora and fauna, waterways, cultural heritage as well as social and economic impacts".
Mr Nitas described an EES as "a thorough assessment of environmental effects designed to give government decision makers the information they need to decide whether a project with potential environmental effects should proceed".
He said the minister's "scoping requirements" would be released for public comment for at least 15 business days before the final scoping requirements are determined and published.
"Hillview will be required to carry out the investigations necessary to satisfy all of the scoping requirements," Mr Nitas stated in his letter to property owners.
"Once the investigations are carried out, reports are prepared and the EES documentation is complete the documentation will be available for public review and a submission process, ultimately including a public hearing."
Mr Nitas said Hillview was "very happy to answer any questions" and said information about the process was available on the government EES website (planning.vic.gov.au/environment-assessment/environment-assessment-home).
Mr Nitas last month said Hillview's existing quarry, in Hillview Quarry Drive, was likely to run out of rock within seven or eight years with current annual extraction levels of 750,000 tonnes ("Moves to reopen quarry" The News 1/5/18).
He estimated the former Pioneer quarry, which Hillview wants to reopen, could supply one million tonnes of rock for 70 years.
Mornington Peninsula Shire is one of the company's biggest customers.
Hillview Quarries is part of the RE Ross Trust which since 1970 has donated $110 million – including $10m on the Mornington Peninsula – to charities, education and environmental projects across Victoria, focusing on children at risk, education, arts and culture and nature.
The latest bid to reopen the former Pioneer quarry follows a determination by the Victorian Civil Administrative Tribunal (VCAT) in April 2017 that the quarry's planning permit had expired ("VCAT 'no' to quarry permit" The News 9/5/17).
At that time community groups hailed the decision as a victory, although one leading campaigner cautioned, "we've won a battle, but not the war".
"We're over the moon and I'd love to think that was the end, but I think it will go on," Dr Mark Fancett, of the Sheepwash Creek Catchment Landcare group said.
Five years ago the protesters successfully campaigned against the quarry being used as a rubbish tip.
First published in the Southern Peninsula News – 26 June 2018