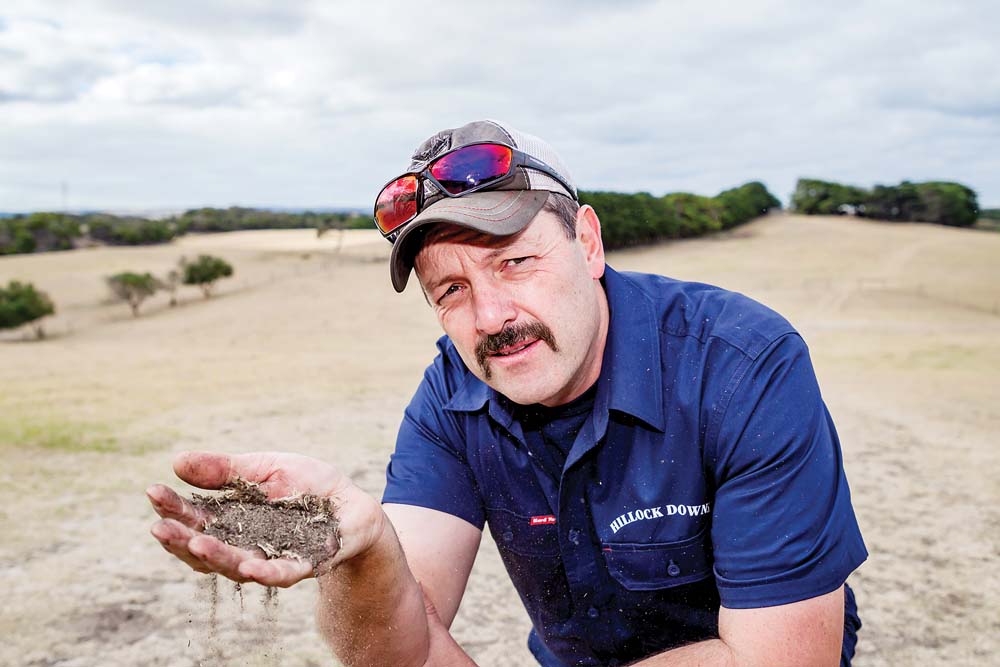 FARMER Eddie Matt is leading the push by Mornington Peninsula farmers for easier access to Class A treated water going into the sea from the South East Outfall near Gunnamatta.
His irrigated grazing and lucerne property at Rye has produced only half last year's yield of hay and silage because of a lack of water, but he still faced the same high water and diesel overheads.
"If you have got water you have got security," he said.
"In the peninsula hinterland there is no water and if the pasture is dry there is no feed and the hay is of poor quality."
President of the peninsula branch of the Victorian Farmers' Federation and a member of the advisory council to South East Water, Mr Matt said accessing the outfall's water was "an idea that's got to be realised".
"If a drought was declared it would give the project more impetus," he said.
Mr Matt said South East Water was aware of the Hinterland Environmental Water Scheme (HEWS), in which Class A recycled water from the Eastern Treatment Plant would be piped in for horticulture at Red Hill, Main Ridge, Dromana, Merricks, and Balnarring. ("Water supply a poll issue" The News 12/3/19).
"It is expensive and would need a business case, but it should get up," he said.
The authors of the HEWS, Steve Marshall and Russell Joseph, are pushing for bipartisan support to pay for feasibility studies and design of a system to use the 350 million litres of treated waste water now going daily into the sea.
Mr Joseph says a draft report into using the water "showed we can preserve our farming hinterland for generations to come with a genuine green wedge compatible agricultural industry built on a sustainable water supply".
He said the project would "develop a drought and climate change resistant water supply to guarantee our ongoing local horticultural production and provide a secure water supply for firefighting".
Co-author Steve Marshall, who runs Peninsula Avocados, said the HEWS would provide an "unlimited and cost effective solution and will transform agriculture for a range of crops right across our region".
See "Shire calls for drought aid – The News 19/03/2019"
First published in the Southern Peninsula News – 19 March 2019