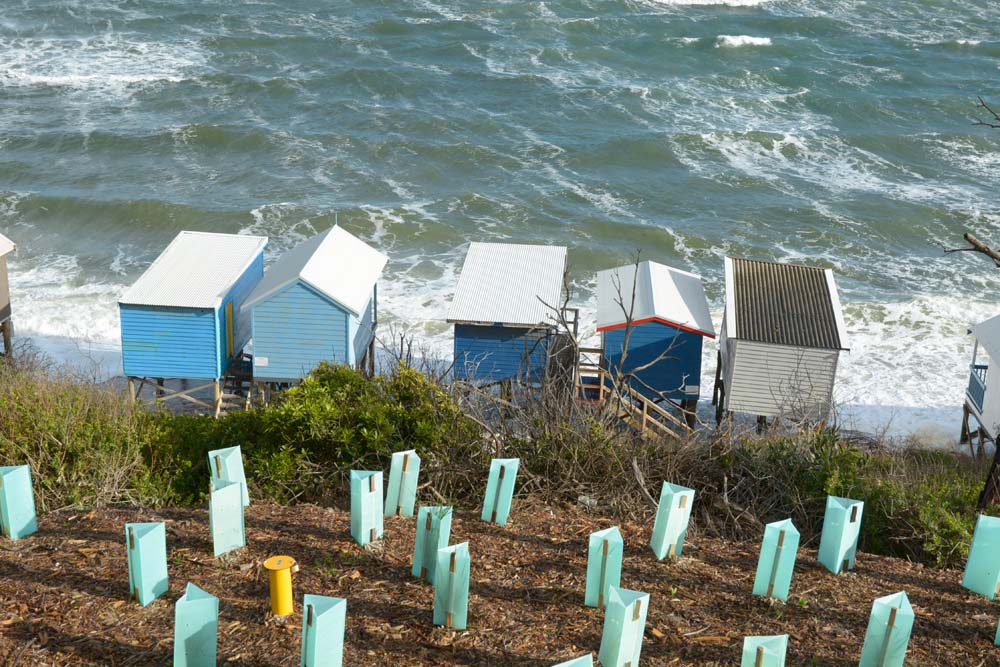 THERE will be no further steps taken to restore sand to the beach or protect beach boxes at Mt Martha North.
A report released on Friday by the Department of Environment, Land, Water and Planning (DELWP) found that the most feasible options at the beach are to "monitor" and, if necessary, reinforce a rock wall protecting the bottom of the cliff and "allow natural processes to take place without further intervention".
"This option aligns with the Victorian Coastal Strategy's directive to allow natural coastal processes as the preferred approach to coastal erosion management," the report states.
It also recommends Mount Martha North "should be considered a summer beach only".
The report rules out building a rock groyne or offshore reef and says any action taken to restore sand at Mt Martha north would just cause problems elsewhere.
"Natural processes" over the past decade have led to sand being scoured from the beach each winter and only partially replaced in summer.
During winter storms some beach boxes have collapsed while others have been left sagging on broken stumps. About five have been removed.
The loss of sand from the northern section of Mt Martha's beachfront has seen a build-up in the south where beach box prices are soaring. One real estate agent describes beach boxes as "the ultimate beach accessory".
The report by Water Technology on the 600 metres of beach north from the Balcombe Creek estuary coincided last week with further collapses of soil and rock from cliffs above the beach boxes.
Cracks have also appeared in the bitumen covering the Esplanade between Coolangatta Road and Alice Street. Bores have been drilled to monitor movement in the cliffs above the beach ("Looking into climate change and the bay's future" The News 4/3/19).
The report's findings will be a blow to dozens of beach box owners who have wanted the state government to use taxpayers' money to replace sand at the beach and protect it from future losses.
An assessment of four engineering options suggested by Water Technology in a 2017 report has shown that none of them would restore sand in either the short or long term along the whole beach or prevent further beach erosion ("Beach repairs could cost $4m" The News 30/10/17).
It took three years for the sea to wash away 12,500 cubic metres of sand deposited at Mt Martha beach north in 2010.
To ensure public safety over the next 12 months the DELWP will check the state of the cliffs and rock wall every three months.
Engineers and staff from the DELWP will be available to discuss and explain the study results and recommendations 1-3pm Saturday 24 August, at Mt Martha Lifesaving Club.