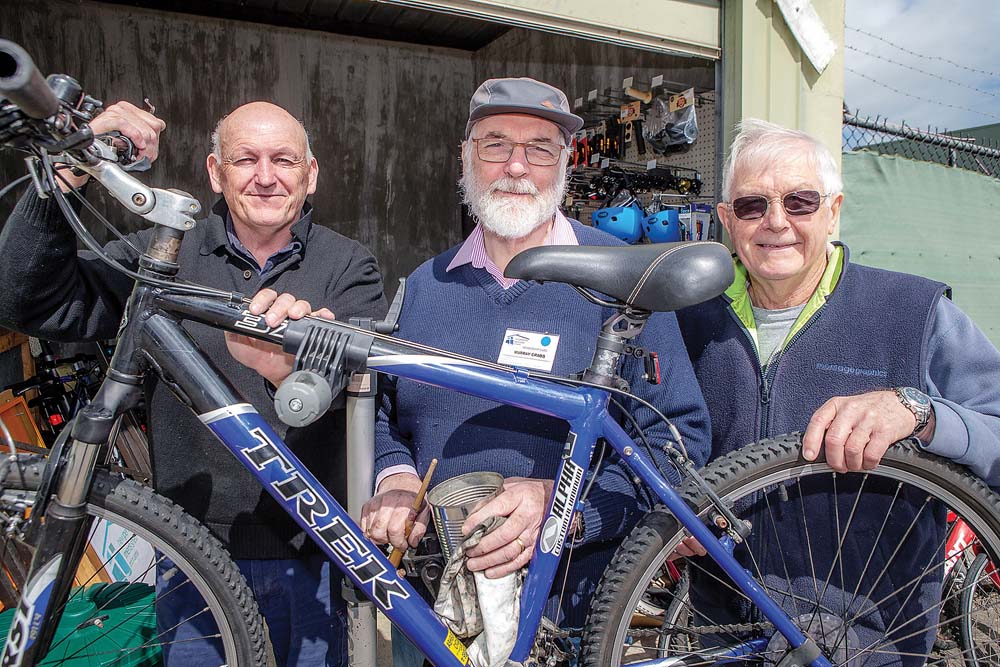 AN incentive program at Mornington Park Primary School in which students earn points towards owning a new – restored – bike is both insightful and productive.
The Wheeling It Forward program run by physical education and sport coordinator Tim Fitzpatrick encourages the students to "do the right thing" and, in this way, earn points from a teacher towards reaching the magical 100 points target.
They are then able to choose a bike rebirthed and repaired by New Peninsula Mt Martha Men's Shed members as their reward.
The students build up points, called tokens, for good behaviour, such as displaying school values, being cooperative and nice to each other, drawing up lists of goals and actions and achieving them, picking up rubbish, and running activities for younger children.
So successful has the program been that a spin-off: teaching bike maintenance and basic repairs to troubled students – won the Active Schools category in last year's Tidy Towns Award. Men's shed members played an active role in teaching and guiding the students in the program.
"It was a great way of building connections with the men and bonding with them as positive role models," Mr Fitzpatrick said.
In another bike-centred first, 20 of the school's students took part in a 20km section of the Around the Bay in a Day ride while being sponsored by United Energy. Mr Fitzpatrick said seven were riding bikes earned under the tokens' program.
Restoring and repairing the bikes is the kind of grassroots project ideal for men's shed members. New Peninsula Mount Martha Men's Shed coordinator Peter Chenoweth said they were happy to provide the resources in the knowledge that children will benefit in the end.
"It's a good project to be part of," he said. "We started last year and so far we have given away 30 bikes and there a few more being worked on."
The shed absorbs the costs of the works which, hopefully, are covered by grants. Mornington Peninsula Shire Council supports the men's shed and it received a grant last year from VicRoads.
Experience has taught the shedders to work smarter, not harder, on their Tuesday and Thursday morning stints. "We are working out the best and easiest ways to do repairs and get bikes to a usable standard, with no rust or torn seats and always new brakes," Mr Chenoweth said.
The repaired bikes are displayed at the school so budding owners can see what they might own one day. "It's like an incentive t0 them to work for," he said.
"Not only are we meeting a need for men to connect with each other once they are retired but we hope we are helping to encourage and grow the self-esteem of our youth."
Anyone wanting to donate bikes or sponsor the shed can contact Peter Harris 0407 012 788 or Mr Chenoweth 0418 501 137.