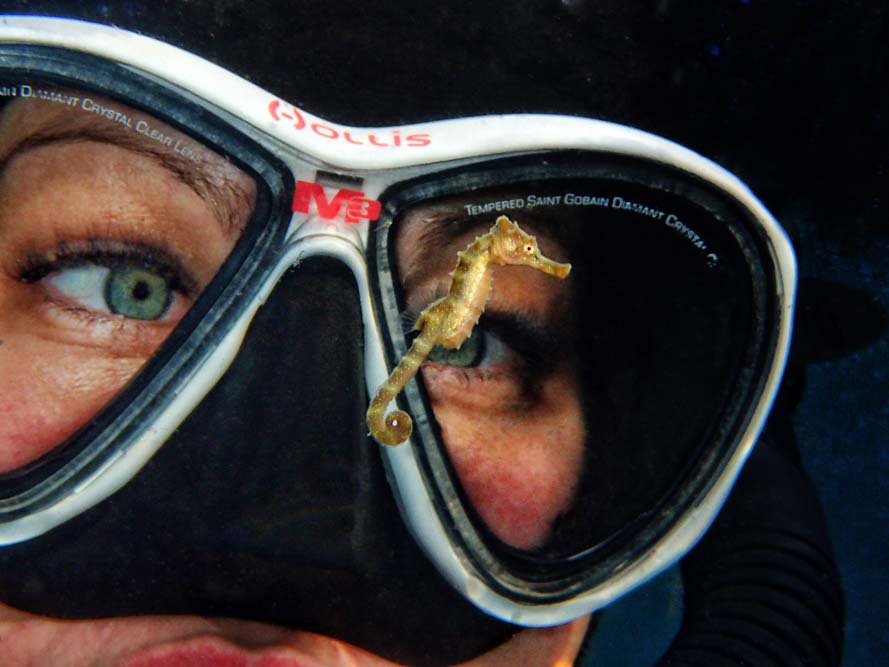 GIVEN her scientific knowledge, underwater experience and background it takes something really special in the marine world to excite Sheree Marris.
But what she saw during a dive off Blairgowrie a couple of weeks ago left her scrambling to find a comparison.
"I was greeted by a sea of baby sea ponies. It was like a thick soup of these delicate little jewels," Marris said of what she described as "one of the most spectacular events I've seen in all of my years exploring Port Phillip".
"These baby sea ponies – or fry – measuring a tiny two to three centimetres, were jostling for position on floating seagrass, each other and anything that floated by."
The young short-headed seahorses had been delivered by the males of species all giving birth (to about 60 "ponies") around the time of extremely high tides.
"Yes, they're the only males in the animal kingdom to do so and I'm all here for I" Marris said.
Although there were thousands of "sea ponies" Marris said most would be eaten by wrasse and other predators.
"The few that survive will spend their first two or three weeks of life floating around and moving where the currents take them until they eventually settle down on seaweed," she said.
"It was a memorable and unique experience. It's part of the magic and lure of our local marine environment, one that I'm incredibly grateful for.
"Our blue backyard is a showcase of incredible marine life and habitats that changes with the seasons; rivalling any tropical reef in colour and diversity."
More of Sheree Marris's underwater imagery is on Instagram @shereemarris
First published in the Southern Peninsula News – 1 December 2020