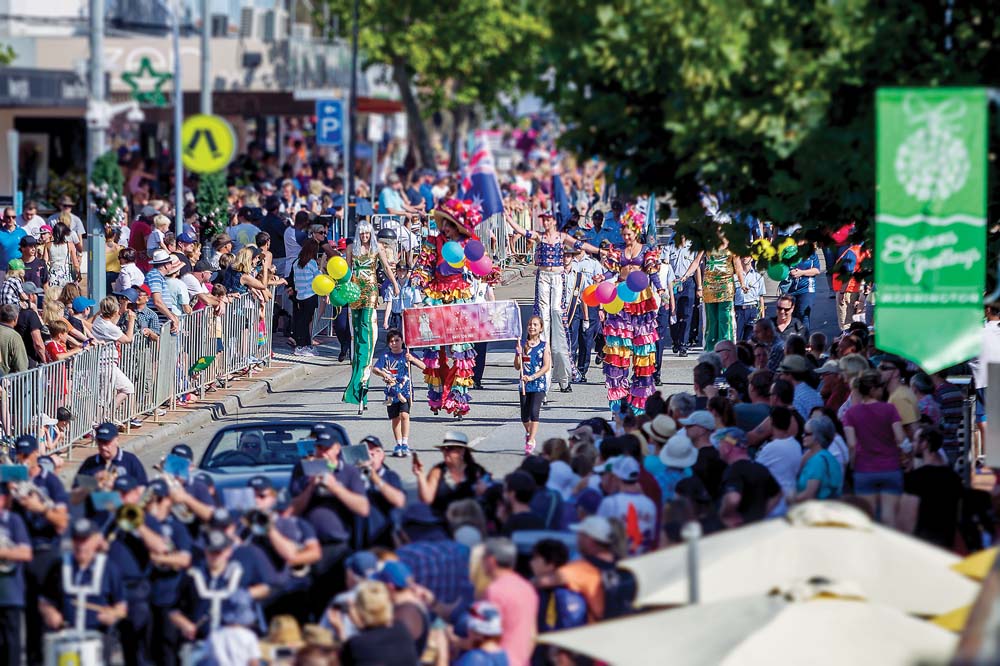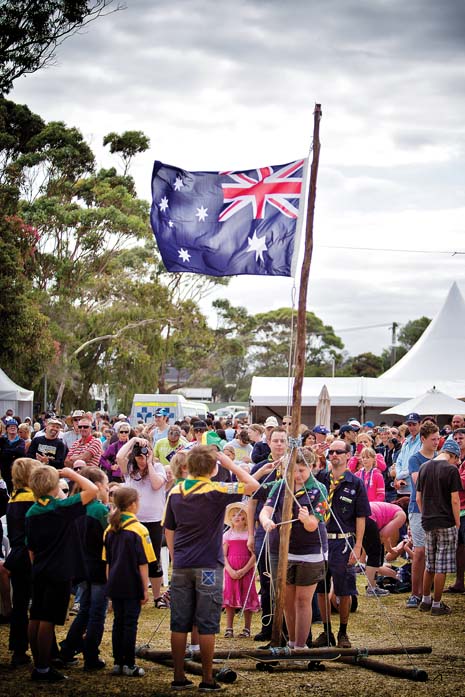 COVID-19 restrictions have forced Mornington Peninsula Shire to drastically cut back its Australia Day events.
Among the events cancelled are the parade down Main Street, Mornington, a carnival and stalls at Mornington Park and fireworks over the harbour at night.
However, there will be a low key fun run, flag raising ceremonies and the announcement of the citizen and young of the year and community event of the year (nominations closed 6 November 2020).
The shire is also compiling a list of the community's favourite songs to be played on Australia Day by radio station RPP FM (98.7FM).
Billed by the shire as "an innovative and COVID Safe Australia Day", Tuesday 26 January will be a far different version of the day that normally involves thousands of residents and visitors across the peninsula.
The shire's website says this year's Australia Day "is a time to reflect, respect and celebrate the Australian spirit" and invites the community to "join us as we celebrate a little differently this year".
"Our First Peoples are the traditional custodians of our beautiful lands and waterways and have a fundamental role in the great Australian story," the shire's website declares.
"We aspire to an Australia Day that can increasingly include recognition and celebration by all Australians."
The songs being compiled for the RPP FM playlist will be part of a 1pm-3pm live broadcast from Main Street, Mornington.
Suggested songs can be submitted to the shire's website by Wednesday 20 January.
All entries will go into a draw to win one of five gourmet hampers featuring a selection of peninsula produce. Winners will be announced during Australia Day broadcast and contacted by email afterwards.
Although billed as the Rosebud Virtual Aus Day Fun Run, runners (and walkers) can choose from two 9am starting points on Australia Day.
The 10km run starts at Safety Beach with a 5.3km run/walk from Dromana. Both events follow the foreshore bay trail and finish at the Village Green, Rosebud.
At the Village Green there will be a flag raising ceremony, family activities and presentations for placegetters in each category of the fun run.
Money raised from the day supports sporting and community groups whose members volunteer their time each year to run the event.
Sorrento Portsea RSL's flag raising ceremony at 11.30am will be followed by a free barbecue.
Live music starts at 1pm with Rob Papp and the Kevin Buckingham Trio at 4pm.
Sorrento Portsea RSL, is in Hurley Street, Sorrento.
Sorrento Rotary Club will hold a plaque ceremony at 11am to be followed at midday by a skateboard contest at the skatepark in the David McFarlan Reserve. The contest is open to three age groups.
First published in the Southern Peninsula News – 19 January 2021