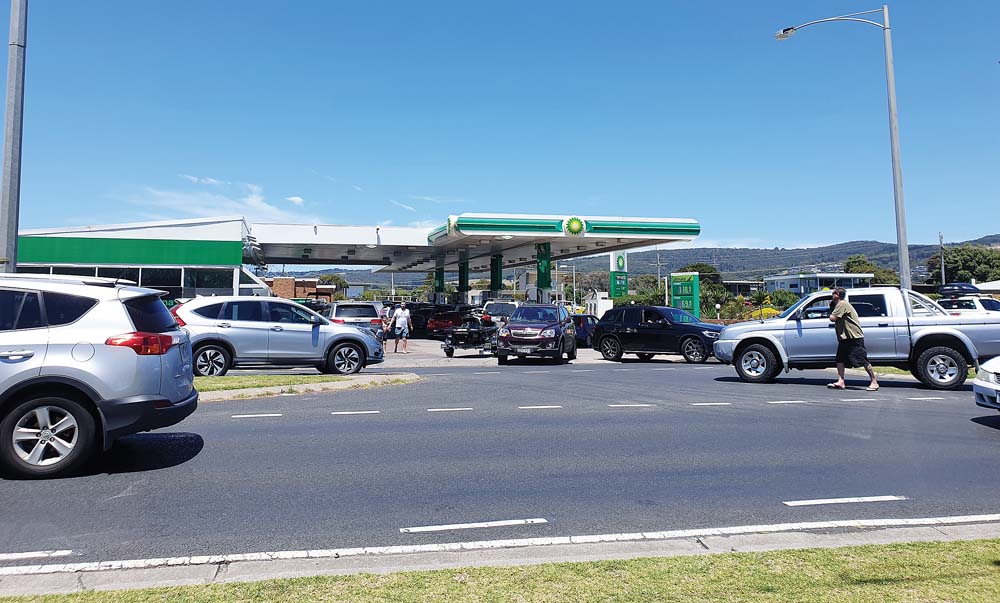 THE owner of the Safety Beach service station site will appeal to the Victorian Civil and Administrative Tribunal over Mornington Peninsula Shire's refusal to allow it to redevelop the site and add a fast-food outlet.
AA Holdings wants to remove a neighbouring house, vegetation and add a McDonald's Restaurant with drive-thru to the BP site on the corner of Marine Drive and Nepean Highway.
Council last year knocked back the plan as being "inappropriate, an overdevelopment of the site, and that insufficient information had been provided to assess light, noise, odour and litter, as well as contamination risks and impacts on … vegetation".
The high level of local – with almost 1000 written objections – prompted the council to hold an online community session in September to "provide the community with more information and to answer your questions". ("Q&A session eyes fast-food outlet" The News 25/8/20).
Nearby small business owners said they feared the fast-food giant would drive them out of business. They said heavy traffic and litter would stifle trade and "change the whole dynamics and landscape" of the area ("No fries with that" The News 14/7/20).
A VCAT compulsory conference is set for today (Tuesday 16 February), followed by a seven-day from 12 July. Nine groups are scheduled to appear, including Dromana Drive-In proprietor Paul Whitaker.
"I think it's important to update the community and let people know that the matter is not closed and, if anyone is affected, they can still apply to join in the proceedings," Mr Whitaker said.
"The current traffic situation is a shambles: what effect will the fast food mecca have?"
Mr Whitaker said the applicant had "made some modifications" to the plan.
"The issues of streetscape and town planning, along with traffic congestion, rubbish and the effect on local traders are still very real concerns to many locals and visitors alike," he said.
Mr Whitaker said anyone interested in joining the proceedings can apply to VCAT, quoting: AAH DROMANA: VCAT Reference No. P1738/2020, 1-2 Marine Drive and 5 Nepean Highway, Safety Beach.
AA Holdings was contacted for comment.
First published in the Southern Peninsula News – 23 February 2021