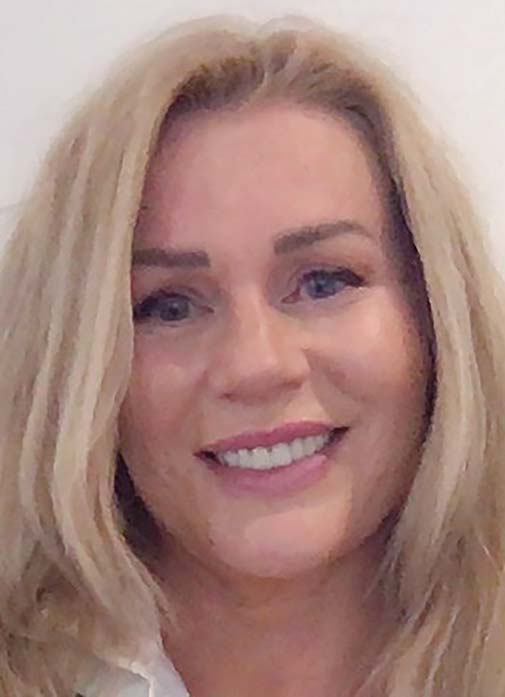 SUSAN Bissinger is the replacement councillor for Hugh Fraser in Mornington Peninsula Shire's Nepean Ward.
Ms Bissinger's appointment follows Tuesday's (13 April) recount of votes cast in the November 2020 election.
Ms Bissinger, pictured, told The News that she was "looking forward to getting things done, or at least having a go at getting them done".
After being sworn in at this Tuesday's (20 April) council meeting and with several meetings to go before council is scheduled to adopt the 2021/22 budget Ms Bissinger will have several opportunities to make known her preferences on council spending.
In her candidate's statement before the November election (won by Cr now fellow Nepean Ward councillor Sarah Race and Mr Fraser) Ms Bissinger said "my goal is to improve the look, feel and function of our local communities in a cost effective way, whilst conserving and protecting the natural environment".
"A large chunk of the [shire's] revenue comes from the Nepean Ward, yet very little funding comes back to us – we need to divert funds back to Nepean Ward and ensure best use of resources for all council projects."
Ms Bissinger said the shire's budget "through its overspends and lack of belt-tightening highlights just how out of touch they are with our community".
She said that in her years as a project manager "I have never failed to deliver, and if elected, I won't let you down".
In a news release announcing Ms Bissinger's election, Cr Race said she was looking forward "to working with her to support our local community".
"I'd also like to point out we now have seven female councillors, one of the highest representations of women on a local council in the state," Cr Race said.
The Committee for Mornington Peninsula is also looking forward "to working with Cr Bissinger in the priority areas she identified in her election campaign, including rebuilding businesses, upgrading infrastructure, improving public transport, encouraging tourism and improving town planning processes", according to its executive officer, Briony Hutton.
The election of Ms Bissinger, who received 17.21 per cent of Nepean Ward's 20,000 primary votes at the election, means that nine of the shire's 11 councillors are first-timers.
Hugh Fraser's surprise resignation in March left the shire with 10 councillors and some still unanswered questions ("Fraser bows out over 'differences' with CEO" The News 29/3/21).
Candidates who missed out on winning on their second chance in the wake of Mr Fraser's departure were Mechelle Cheers, Simon Mulvany, Mark Davis and Gary Naughton.
For her part, Ms Bissinger, through her Nepean Voters Action Group website "All about Sorrento", said websites with a similar format would have been started for all areas from Tootgarook to Portsea if she had been elected.
Now that she has a seat on council, Ms Bissinger will be able to make good on that promise.
She will also be able to voice the opposition expressed on her website to  the shire's draft master plan for Sorrento foreshore.
"We think it seems to be an expensive, unattractive and inappropriate mismatch of styles and materials and doesn't address function or respect the history of this particular area," the Nepean Voters Action Group website states.
Among many other actions, it also wants storage racks for boats on Sorrento beaches with boat owners paying a fee to the shire.
"We need to upgrade and future proof our local areas including footpaths, bike lanes, roads, inclusive beach access, maintaining and improving foreshores and sporting venues," the then candidate stated.
"It is vital that our small businesses receive immediate assistance to rebuild, initially focusing my energy on getting us out of the COVID metro zone mess."
First published in the Southern Peninsula News – 20 April 2201