CAMPERS will be able to savour the delights of a night under the stars at the Old Quarantine Station at Point Nepean from mid-next year.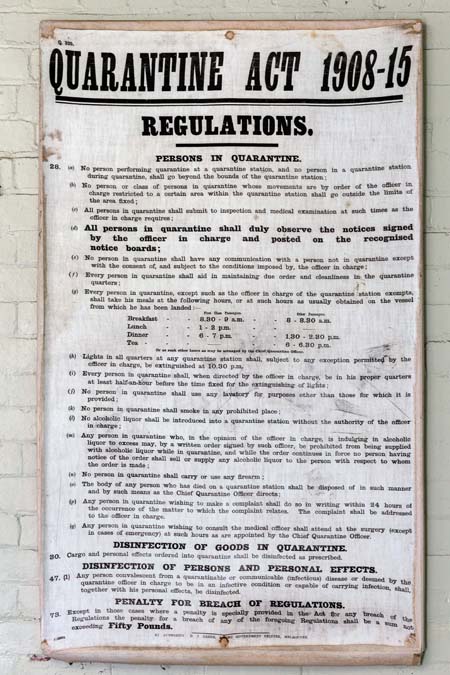 A camp ground is being prepared among the moonah trees as part of the latest phase of the Point Nepean National Park masterplan approved in 2018. ("Plan for Pt Nepean's future" The News 22/1/18)
Minister for Energy, Environment and Climate Change Lily D'Ambrosio said at the time that the plan was about "better protecting and conserving the Point Nepean National Park – but also making sure visitors can make the most out of this incredible area.
"We're employing new staff and introducing new camping areas to make sure all Victorians can visit this iconic destination – while maintaining its rich history and environment."
Parks Victoria agrees: "We think Point Nepean is a great place for a low-impact camping ground like this one," district manager Julia Street said.
"It will help more Victorians connect with the park and strengthen their support for conserving the natural and cultural landscape for future generations."
The $4.5 million camping ground will have pre-pitched tents on platforms on the lawn outside the Quarantine Station, established in 1852, and will be designed for those new to camping, Ms Street said. Caravans will not be allowed.
"The historic isolation hospital ward will be repurposed to include toilets, showers and a camp kitchen."
The camping ground is expected to open mid-next year and run from spring to autumn each year. Bookings can be made through the Parks Victoria website.
The second phase of the project will include an expanded camping ground, with tents to the south of the Quarantine Station, as well as a reception, lounge and barbecue deck. It is still in the planning stage.
Point Nepean defence and quarantine station is included on the Victorian heritage register for its archaeological, aesthetic, architectural, historical, scientific and social significance to Victoria.
The Department of Environment, Land, Water and Planning approved the plans for camping as it regards them as "low impact and will allow for continued recreational use of the site".
It said conservation and restoration works would be required on a number of heritage buildings at Point Nepean and significant trees and the broader landscape would need to be protected.
First published in the Southern Peninsula News – 20 July 2021