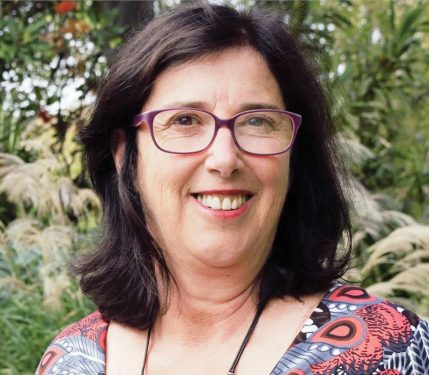 THE Voices of Mornington Peninsula-backed independent candidate Dr Sarah Russell is putting "hope" at the centre of her campaign to win Flinders at the federal election.
Dr Russell will have Hope Trucks, "fuelled by transparency and accountability" following her on the campaign trail.
"My hope is for action on climate, aged care, mental health and housing affordability, which is what people on the Mornington Peninsula have told me they are concerned about," Dr Russell said.
"I also hope that Independents hold the balance of power in our next government, because they are critical to improving our democracy.
"Political processes have become disengaged from local communities. A strong independent candidate who genuinely represents the people of Flinders will make a big difference in our political system."
Dr Russell said her decision to seek Voices endorsement followed "the failure of successive governments to respond meaningfully to the decades-long crisis in aged care prompted".
Flinders has been held for the Liberals for the past 20 years by the retiring Health and Aged Care Minister, Greg Hunt.
Mr Hunt says he will be "working with [Liberal candidate Zoe McKenzie] day in and day out to help her succeed me as the member for Flinders" ("Thank you Flinders" advertisement The News 5/4/22).
Also standing for Flinders as an independent is Simon Holmes a Court's Climate 200-backed Despi O'Connor.
Cr O'Connor, who has taken leave from Mornington Peninsula Shire councillor to contest the federal election, also sought to be the Voices of Mornington Peninsula candidate but missed out to Claire Boardman.
Dr Russell says her "eyes popped out of my head" when she read a newspaper article announcing Cr O'Connor's candidature as an independent "when the Voices process of endorsing our candidate for Flinders was still in progress".
Dr Russell said she had urged Cr O'Connor to "apply to be the Voices' candidate for Flinders".
However, Cr O'Connor's request that her involvement be kept a secret in case she was unsuccessful "put a spanner in the works", as the Voices wanted a "town hall meeting" so its members could meet all candidates.
The chosen Voices candidate was Claire Boardman.
However, despite pleas from Dr Russell and warnings that she could appear to be having "a dummy spit" because she missed out, Cr O'Connor announced she would stand as an independent three days before the Voices candidate was made public.
Cr O'Connor's teamdespi website states: "I am standing on four core values: Respect, integrity, opportunity and consultation. I am standing because the people of Flinders need their concerns heard and represented in Canberra."
Just weeks after her candidature was announced Ms Boardman withdrew from the contest, throwing the Voices campaign into disarray until it chose Dr Russell as its candidate ("Voices return to election race with second candidate" The News 15/2/22).
Other candidates announced for Flinders are Labor's Surbhi Snowball, The Greens' Colin Lane and One Nation's Cynthia Marr.
"My career has been working as a nurse and a public health researcher – I'm not a career politician," Dr Russell said last week. "I don't aspire to be prime minister."
She says she has always fought for "transparency and accountability from those in power" and sees the current political system as having "hit an all-time low".
"Decisions made by government affect all of us, every day of our lives," Dr Russell said.
"That's why we must be able to hold politicians and public servants accountable."
Known for her advocacy work over the past six years in aged care, she has also been involved in many areas over the past 30 years – including climate action and mental health.
Dr Russell says she was invited to help develop the terms of reference for the Royal Commission into Aged Care Quality and Safety but is "very disappointed that the Coalition government has implemented so few of [its] recommendations that would greatly improve care".
For the past few weeks, with an election date still to be announced, yard signs for the Liberals' candidate have been seen everywhere in Flinders," she said.
"The Liberal Party receives millions of dollars from corporate donors, including those in fossil fuel industries. In contrast, I am entirely community supported and funded."
First published in the Southern Peninsula News – 12 April 2022