ELIZABETH Woolcock planned to walk 30 kilometres to raise money for her campaign as an independent candidate for the state seat of Nepean.
However, she says her initial reasons for the walk "pale into to insignificance" when compared to the anguish and trauma faced by people diagnosed with cancer, particularly women with ovarian cancer.
Money raised by Woolcock's walk from Safety Beach to Sorrento on Sunday 6 November will now be split between her own election campaign needs and research into ovarian cancer.
"Critical funding is needed for research to develop a detection test and save hundreds of lives a year from an aggressive and devastating killer," she said.
Sarah Doughton, who has spent the past two years undergoing numerous surgeries and treatments for ovarian cancer, will be walking alongside Woolcock.
Although the money they raise will go to the Ovarian Cancer Research Foundation (OCRF), the women stress that the organisation is non-political and the route they have chosen is the same as the foundation's annual February Walk With Women.
Doughton, 45, who lives in Sandringham but has spent time in her family home on the peninsula, describes her pre-cancer life as one where she enjoyed her job (in real estate), sailing, riding horses, travelling and the great outdoors.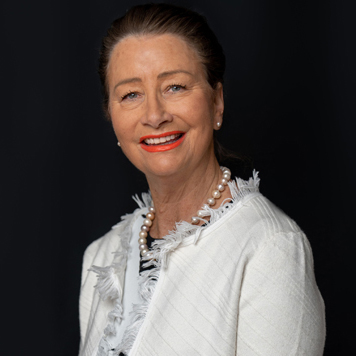 "The day before the fateful day that changed my world was normal. l had an early morning personal training session, worked a full and busy day, went for a short run after work before settling down for dinner and an early night," Doughton said.
"Overnight, everything changed."
On 10 June 2020 she went to the doctor with a distended abdomen. X-rays and ultrasounds "showed a large mass on and around my ovaries".
The following six days were a confused blur.
"Fast tracked to see a specialist two days later, I was rushed to surgery on 16 June for a radical hysterectomy and de-baulking and was subsequently diagnosed with ovarian cancer – stage 3C.
"I then underwent six months of gruelling weekly chemotherapy sessions, followed by 12 months immunotherapy and a total of 10 surgeries, with more scheduled over the coming months.
"I am on a daily cocktail of medications and navigate the side effects of the rigorous treatment protocols."
Doughton now describes her body as "a roadmap of scars that each tell the story of hope, determination and survival".
Testing has revealed a gene mutation that meant she always had a high risk of developing breast and or ovarian cancer.
"Given this diagnosis l have also had a preventative bilateral mastectomy and reconstruction to remove the risk of me also developing breast cancer," Doughton said.
"Cancer has been a tough battle for both me and the family, but with that has come the blessing of knowledge of the genetic link and I am able to share that and ultimately protect my wider family and loved ones for generations to come.
"After the storm comes sunshine and two and a half years on l am in remission and life is starting to take shape again.
"I don't know what my future holds, but at the moment it is looking very positive, given l responded well to treatment, am recovering well from surgeries and have had access to amazing medical intervention and some of Australia's best medical experts."
Doughton advises women to "listen to your body and advocate for yourself".
"Unfortunately, there is no early detection test for ovarian cancer and the symptoms can often be missed, misconstrued and ignored."
Donations for the walk being undertaken by Woolcock and Doughton can be made at: info@elizabethwoolcock.com.au
For details about the Ovarian Cancer Research Foundation's annual walk got to: walkwithwomen.org.au
First published in the Southern Peninsula News – 25 October 2022