"SUSTAINABLE" artist Liz Walker is passionate about the environment and has created a series of inspiring and thought-provoking works to highlight the impacts of waste.
In February, the Red Hill artist – who was the recipient of a Mornington Peninsula Shire Council creative community grant – will exhibit paintings, sculptures and installations that are not only beautiful to look at but highlight the negative impacts of plastic waste on the peninsula's beaches.
The exhibition has been around18 months in the planning and creating stages, with Walker scouring beaches regularly to repurpose waste into art.
"The point of the exhibition is to highlight the damage plastic wastes does to the environment, but I also wanted to use my creativity to draw people to the work and to make them think without being too confrontational," she said.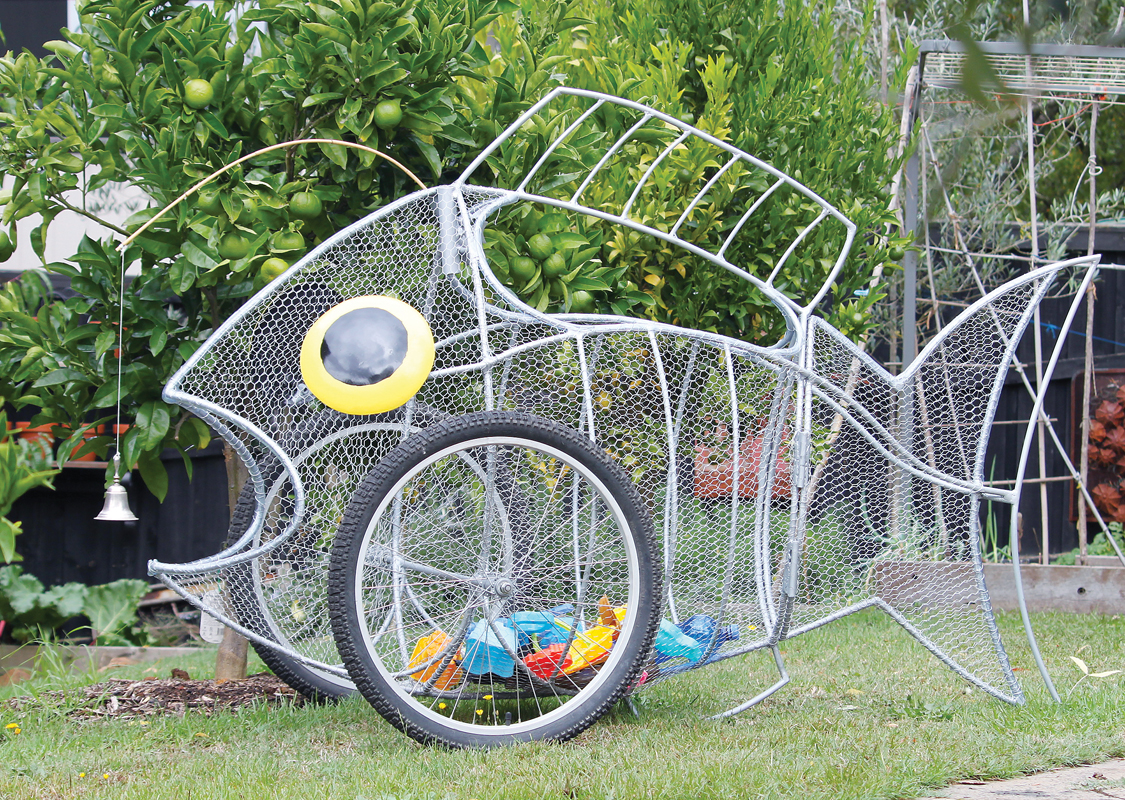 Walker said her own awareness and "horror" of the environmental damage of plastic waste came two years ago after a visit to Moondah Beach, Mount Eliza with her grandson.
"We didn't notice at first, but when looking closely there were plastic pieces everywhere, lots of micro beads from noodles, and lots of food wrappers trapped in sand or seaweed," she said.
"The more I looked the more I saw … that day started me on a mission and most weeks since I've been removing plastic waste from our beaches.
"People don't always see it, and it's surprising how many people don't realise how much there is until they see the bags of it I collect."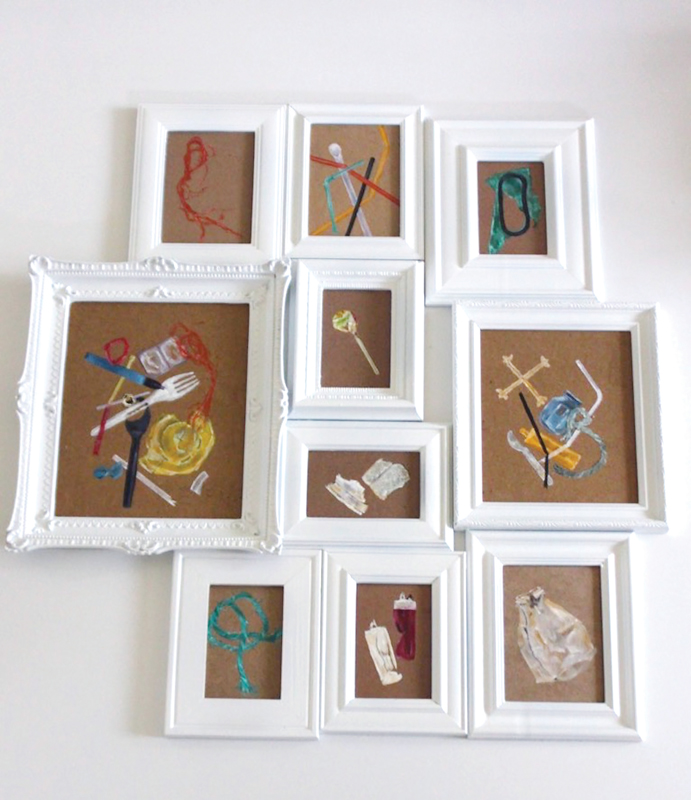 Walker's works use all recycled materials and make for impressive pieces of art – but they also create awareness and demonstrate the large amount of plastic waste that is either left at the beach or washed up by the tide.
There will be around 14 pieces of art on show, including a stunning piece called The Last Supper, which features a table full of food all made of fast-food wrappers, and a whole series of portraits framed by plastic waste.
Walker's exhibition While We Were Sleeping is open 10am to 4pm 11-24 February, at The Foul Luggage Store, Quarantine Station, Point Nepean.
First published in the Southern Peninsula News – 17 January 2023