THREE sculpture parks – McClelland Sculpture Park and Gallery, Langwarrin, Pt Leo Estate, Merricks and Montalto Winery, Red Hill South – will collectively celebrate International Sculpture Day on Saturday 29 April.
The three open air spaces contain collections that unite sculpture and nature.
McClelland director Lisa Byrne said the Mornington Peninsula was home to the largest collections of sculptures in Australia.
"This collaboration is an experience not to be missed … at McClelland we champion the value of diversity within Australian culture through a specific focus on sculpture and its connection to the environment," she said.
"We are committed to high quality creative and educational experiences while supporting contemporary artists to develop, create and present their work."
McClelland will offer free entry and guided tours for all visitors on the day.
Pt Leo Estate general manager Roger Lancia said the estate was encouraging locals to explore and experience the world class art available in their own backyard.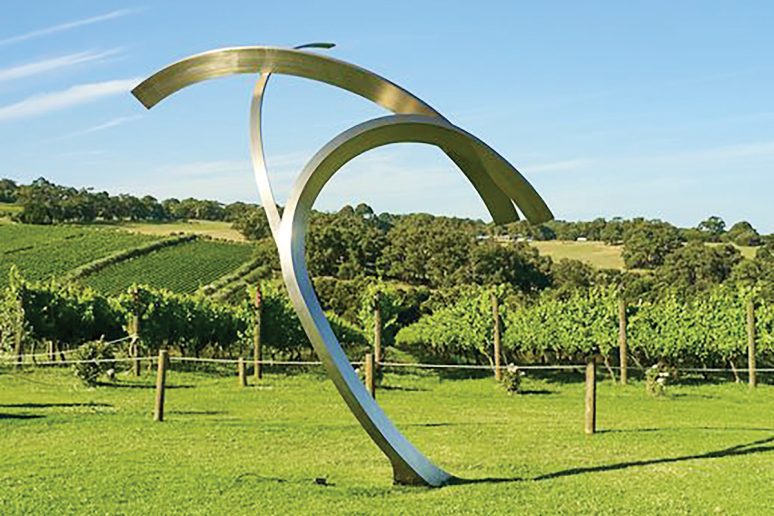 "Our owners are passionate advocates for the arts, collecting for over 40 years. They have carefully selected some 60 pieces from Australian and International artists to be exhibited since we opened. We are fortunate to be home to significant works by Australian artists such as Deborah Halpern, Bruce Armstrong, Dean Bowen and Reko Rennie, as well as international artists KAWS, Tony Cragg, Jaume Plensa, Julian Opie and most recently Ukrainian artist Dmitriy Grek," he said. "Together, the sculptures create a spectacular experience against a background of rolling vineyards and ocean view. We would love people to discover it for themselves."
Guests can book a tour and lunch in Pt Leo restaurant with the estate's curatorial advisor, Geoffrey Edwards.
Montalto will celebrate the last weekend of its 2022 Sculpture Prize Exhibition, which officially ends on 30 April. The global day presents an opportunity for visitors to enjoy the finalists' entries sitting alongside Montalto's permanent collection.
Montalto is in its 20th consecutive year of presenting sculpture among the vines and wetlands and will showcase its permanent collection of 35 artworks alongside the 23 finalists.
Creative director of sculpture Neil William said International Sculpture Day was an opportunity to bring to focus the creativity and skill of local, national and international artists and applaud their creations.
The Montalto sculpture trail is from 11am–5pm and is free for all visitors to the estate.
International Sculpture Day will give visitors a day of discovery across the Mornington Peninsula Arts and Culture trail from Langwarrin to Merricks and Red Hill South.
First published in the Southern Peninsula News – 25 April 2023