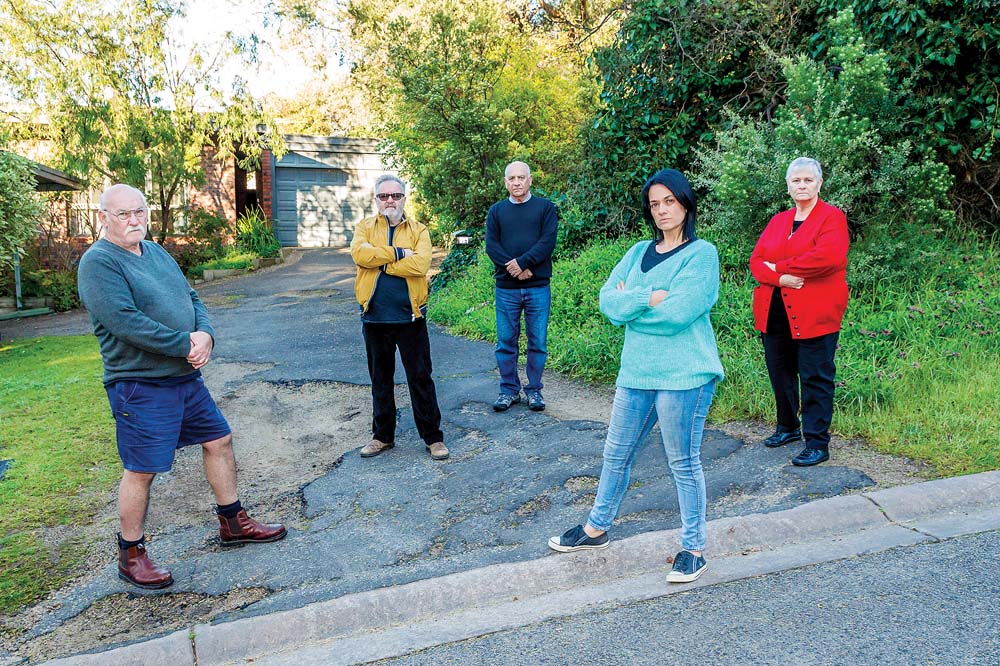 NEIGHBOURS complaining about rowdy guests allegedly breaking COVID-19 restrictions at a Rye holiday rental house over the 11 and 12 July weekend said police told them they "couldn't do anything" about it.
Joanne Heath said she called Rosebud police twice when "up to 20 people" arrived at the Glen Drive property after stage three restrictions were imposed who were "definitely not from the same family".
The restrictions came into force from 11.59pm, Wednesday 8 July.
"We reported it as a COVID-19 breach on the Friday night and I was told it would be looked into, but nothing was done," Ms Heath said.
"When I reported it on the Saturday they told me that the call I put in on Friday night was still in progress, but nothing was done.
"I wasn't happy as it had taken over 24 hours for them to even investigate this property. I rang Rosebud police again and was told COVID-19 breaches were out of their jurisdiction."
Ms Heath said police later told her the group was "all the one family".
"I was like: What, a mum and dad and 18 children?"
Property owner Janine Carovale said the house was occupied on the weekend by four adults and five children which did not breach COVID-19 restrictions. She disputed that they were noisy.
Neighbour Gary Mulcahy said he also called police and was told the same thing. "Rosebud police weren't interested in our complaints until I mentioned noise," he said.
"Our complaints fell on deaf ears.
"We shouldn't have to live like this.
"We were told we should go and speak to them. Well, I wouldn't be going over to speak to them. They were all on the grog. You could end up getting attacked."
Ms Heath said the police turned up and asked those at the house to be quiet.
Once the police left, they had started screaming and swearing.
"My parents, who are in the 70s, live downstairs. I told them to go in and lock the door and under no circumstances to open the door," Ms Heath said. "My father was so worried he slept with a hammer for protection.
"During the night bottles were thrown at our house and in the morning we woke to glass all over the road, driveway and nature strip."
Ms Heath said she "can't believe nothing can be done".
"We are in lockdown and so many local businesses are going to close and yet these holidaymakers are still coming and are allowed to come."
She said her family had had issues over the past five years with the property advertised online as a, "Huge 5 bedroom, 3 bathroom double storey house with tennis court and pool" costing $443 a night.
"The calibre of the people is just horrendous," she said, "but my concern at the moment is COVID-19."
Ms Carovale said neighbours' complaints were often an overreaction and "may or may not be true".
"I've often been called down there to answer a complaint and found there's nothing in it," she said. "Sometimes there is and sometimes not."
Ms Carovale said she tried hard to satisfy competing interests. "That's why we have a security company keeping an eye on things.
"They went around and found nothing was wrong."
The shire's environment protection manager John Rankine said current stage three COVID-19 restrictions do not permit holiday or overnight stays. Use of short stay properties or holiday homes could be reported to the Victoria Police Assistance Line 131 444.
Rosebud police were contacted for comment.
First published in the Southern Peninsula News – 21 July 2020